Name: Haru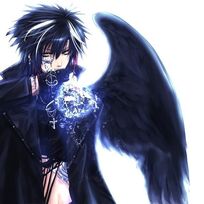 Gender: Male
Age: 21 (Physically) 20,300 (Chronologically)
Relatives:
Azuma (Younger brother)
Mei (Younger sister)
Race: Demon
Height: 210 cm (6'11'')
Weight: 64 kg
Eye colour: Grey
Hair colour: Dark blue
Occupation: 2nd year university student
Backstory: Haru's powers are immense, he can destroy an entire planet with a blink of an eye
He once destroyed Moscow, Russia in New year's eve
He unintentionally destroyed Los Angeles while sightseeing.
Ad blocker interference detected!
Wikia is a free-to-use site that makes money from advertising. We have a modified experience for viewers using ad blockers

Wikia is not accessible if you've made further modifications. Remove the custom ad blocker rule(s) and the page will load as expected.